Empowering Engaged Thinkers: Student Discovery Stories from the Hearst Museum
Semester after semester, UC Berkeley undergraduates make rich discoveries at the Phoebe A. Hearst Museum of Anthropology.  Hearst staff and faculty create a multitude of possibilities for students to work closely with the Hearst's collection of 3.8 million objects.  Whether students are photographing objects, writing theses, guiding gallery visitors, or engaging in another capacity, students frequently remark that their Hearst experience is "once in a lifetime."
These experiences are crucial to UC Berkeley meeting its goal to "empower engaged thinkers and global citizens to change our world" through facilitating students' discovery: increasing their curiosity, challenging their assumptions, encouraging them to reach beyond themselves and broaden their perspectives, and inspiring them to take world-changing action.
How can museum objects do this?  Read on, and see what students are discovering at the Hearst and the exciting ideas that have resulted.
With this exhibit, the Hearst is proud to be participating in UC Berkeley's Light the Way campaign to support undergraduate opportunities and experiences. For more student discovery stories, follow us on Facebook, Instagram, and Twitter.
Acknowledgments: Thank you to Rebecca Jacobson for interviewing and surveying fellow students about their discovery experiences at the Hearst.
Reflection in an ancient Greek wine-mixing bowl
Rebecca Jacobson reflected on her intellectual growth as she deciphered a story of Dionysus.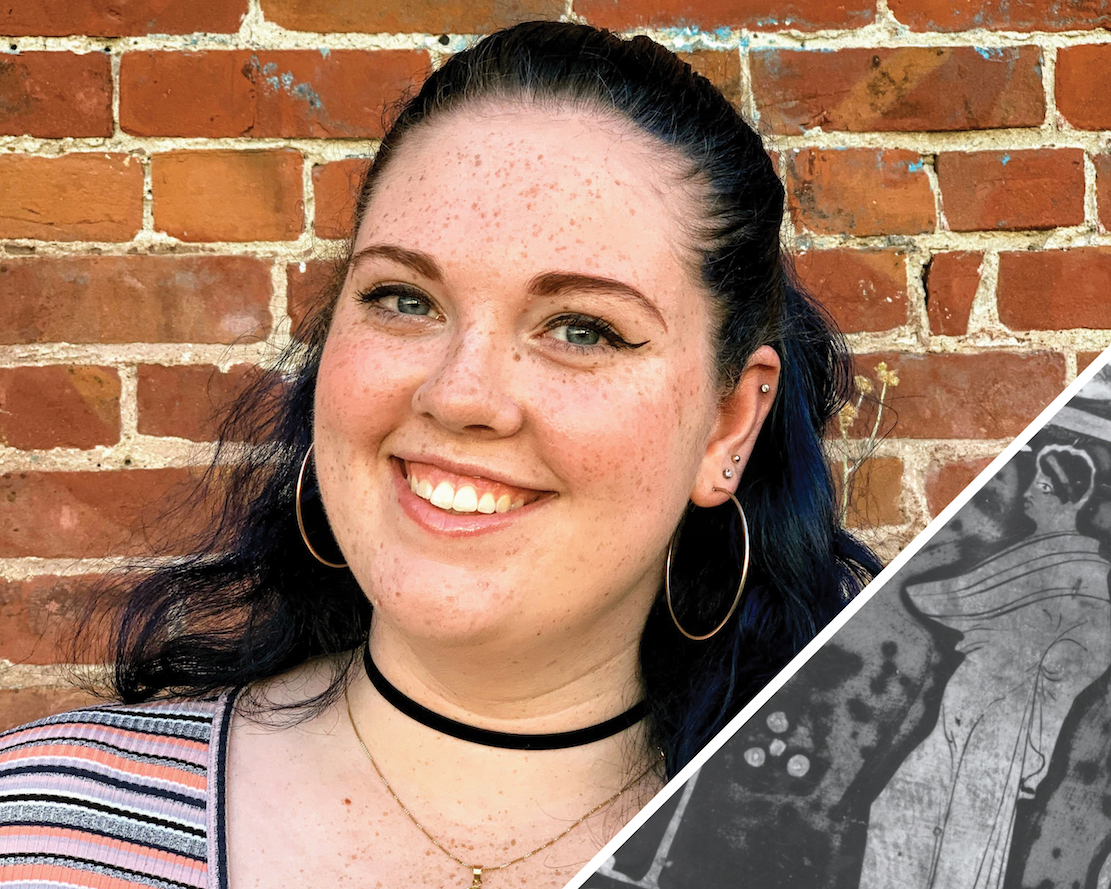 A "replacement" head for the afterlife?
The uncertain meaning of "reserve head" sculptures, widely theorized to have been made as replacement heads for use in the afterlife, led Nika Esmailizadeh to reflect on how much we do not know about the world.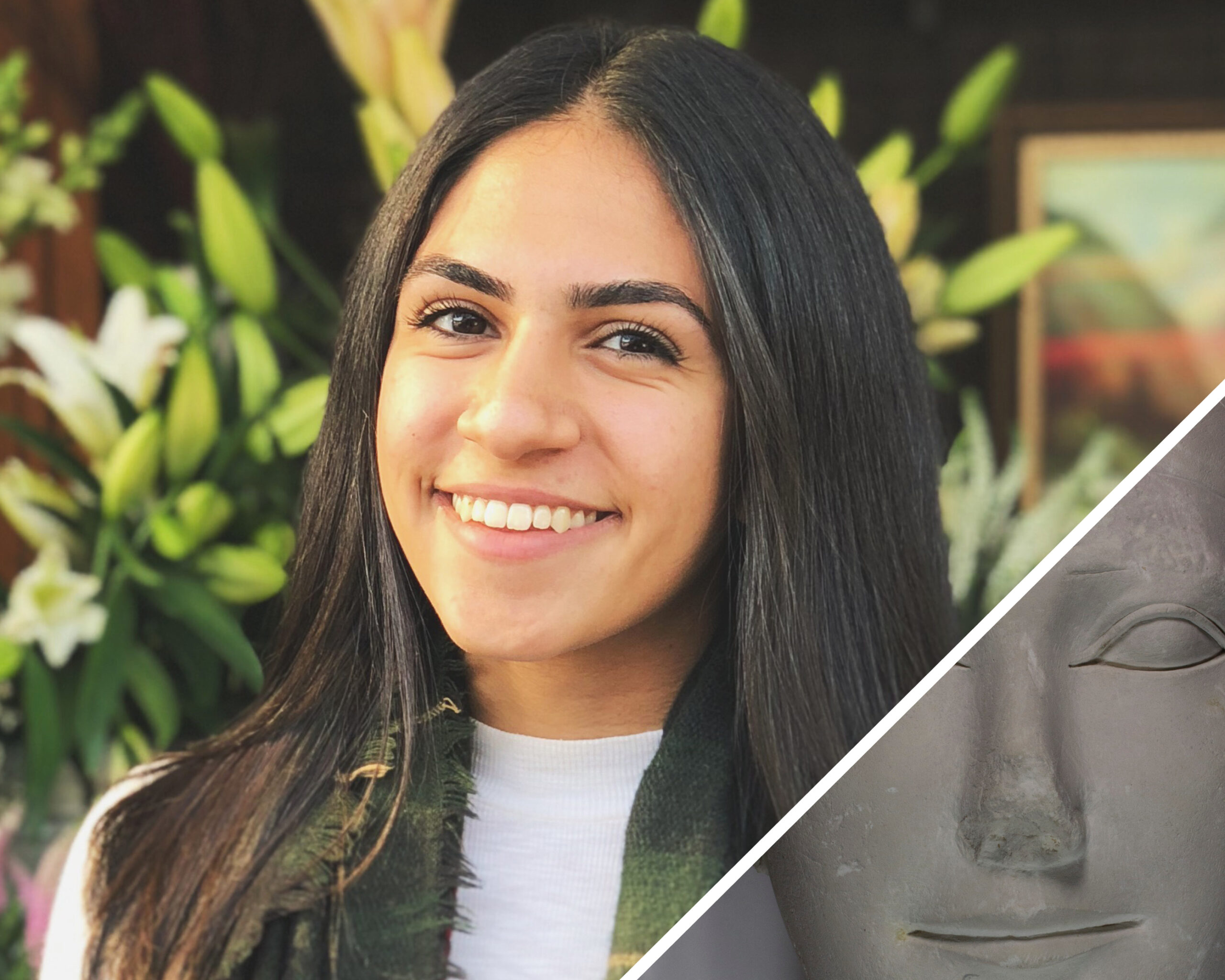 Handcrafted cookies and the pleasures of sugar and love
These cookie keepsakes made Andrew Sengkhamyong want to change the way the world thinks about labels and bias.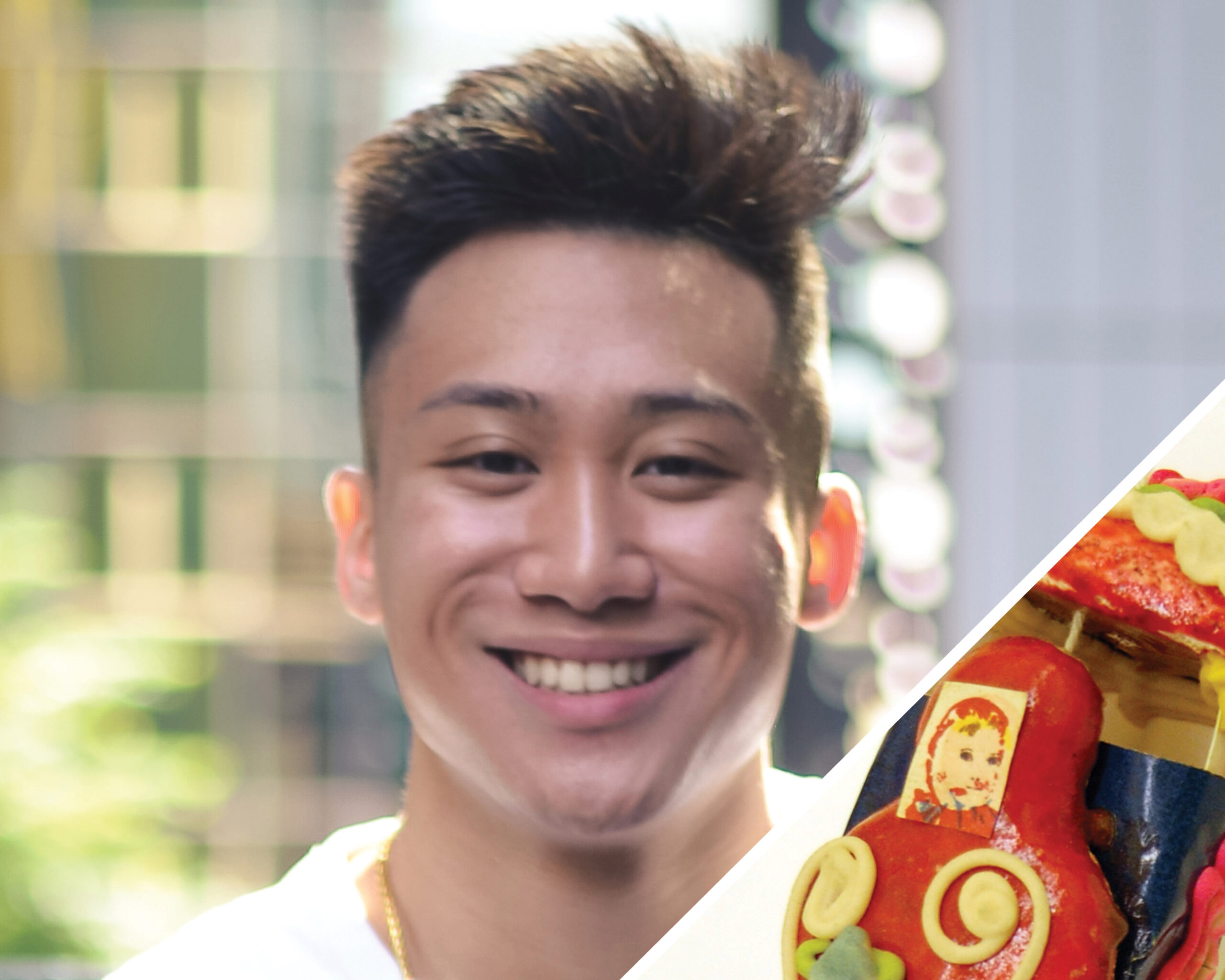 Challenging biases about mind-altering substances
This object made Caroline Gruber contemplate how "drugs" are viewed in the United States and what is deemed socially acceptable.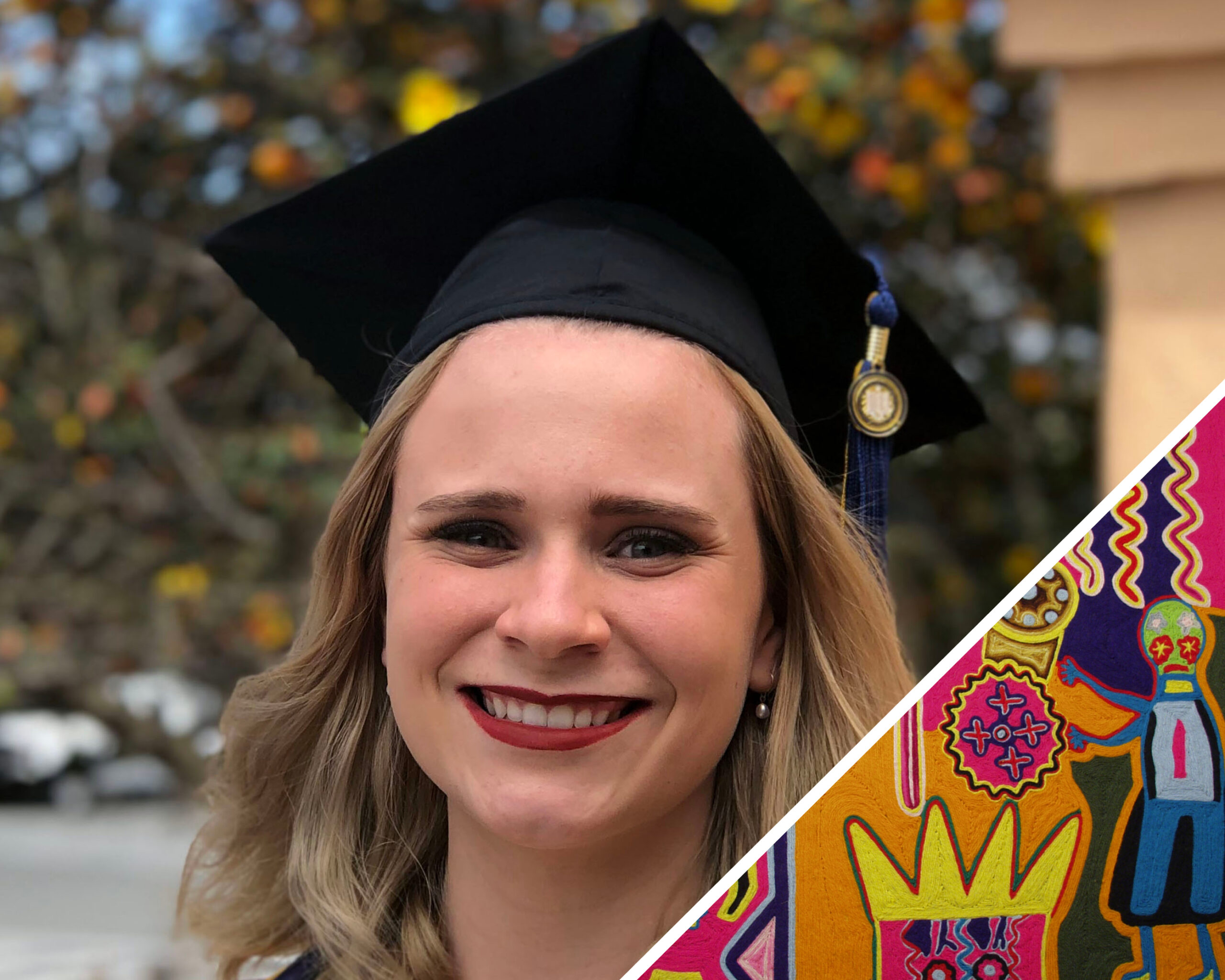 Tracing a legume pod motif
A "ball-and-chain" decoration on ceramic bowls and textiles led to Colin Domnauer's senior thesis and to insights on cultural diversity.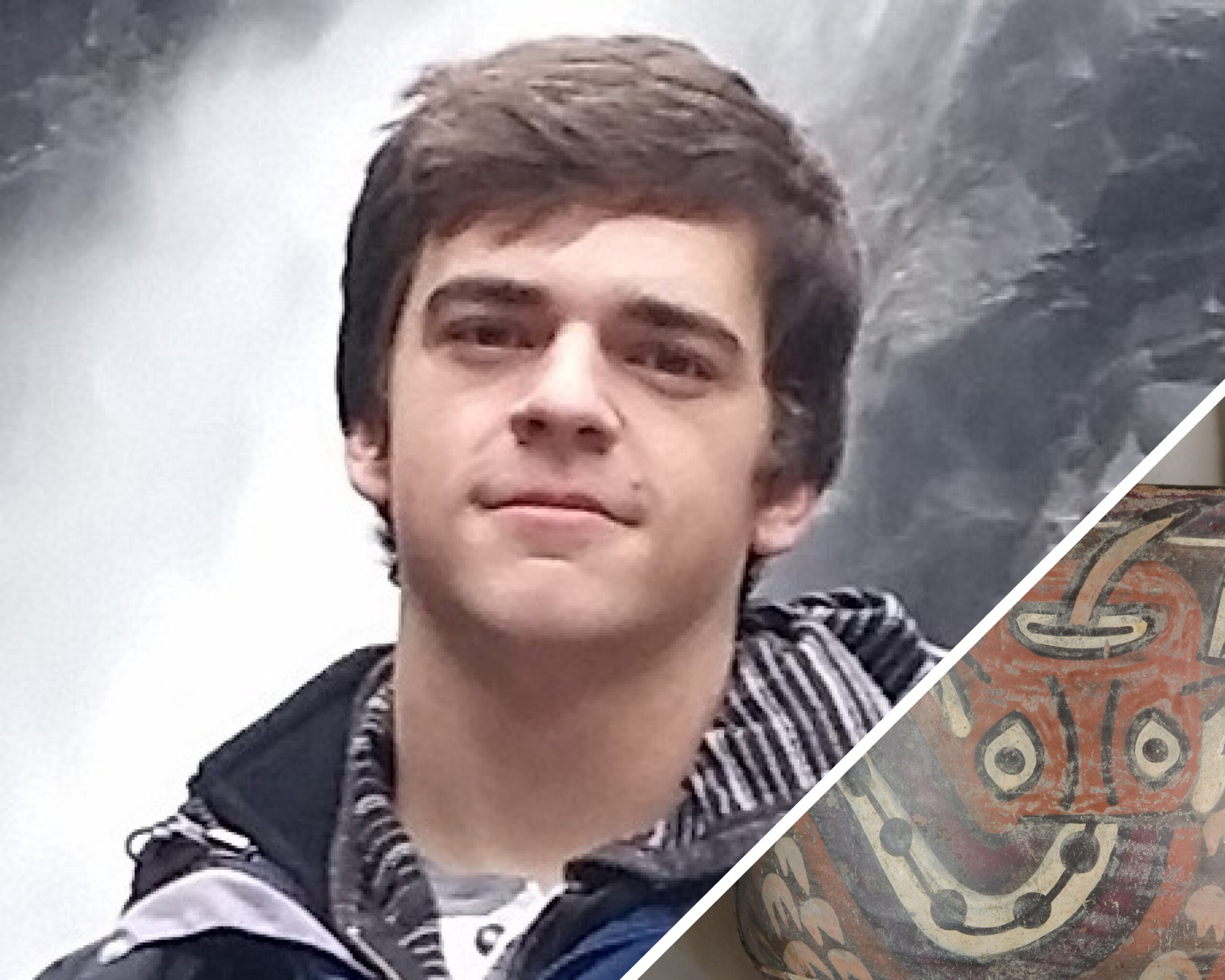 An Etruscan incense burner
Working firsthand with ancient Etruscan artifacts broadened Marvin's perspective on the Etruscans within their pan-Mediterranean cultural and historical context.