Challenging biases about mind-altering substances
This object made Caroline Gruber contemplate how "drugs" are viewed in the United States and what is deemed socially acceptable.
Caroline did collections-related work with the Hearst through the Undergraduate Research Apprenticeship Program (URAP), and was later a gallery visitor engagement associate during the exhibit "Pleasure, Poison, Prescription, Prayer: The Worlds of Mind-Altering Substances." She is a member of the Class of 2020 with a major in Anthropology, and a Scandinavian Studies minor
"I was intrigued at the amount of detail in these paintings and how they depict spiritual experiences sometimes related to peyote. The exhibit as a whole challenged my biases about "drugs," and how many mind-altering substances have been taken out of their original cultural context and are often used recreationally. It expanded my thinking about what museum exhibits have the potential to be. Similarly, while working in the collections, I felt the same amount of wonder I had when learning about ancient Rome at age 10 as I did as a senior in college handling and photographing an ancient Roman coin. The Hearst staff inspired me to pursue a career in museums, and I will be earning a masters degree in museum studies."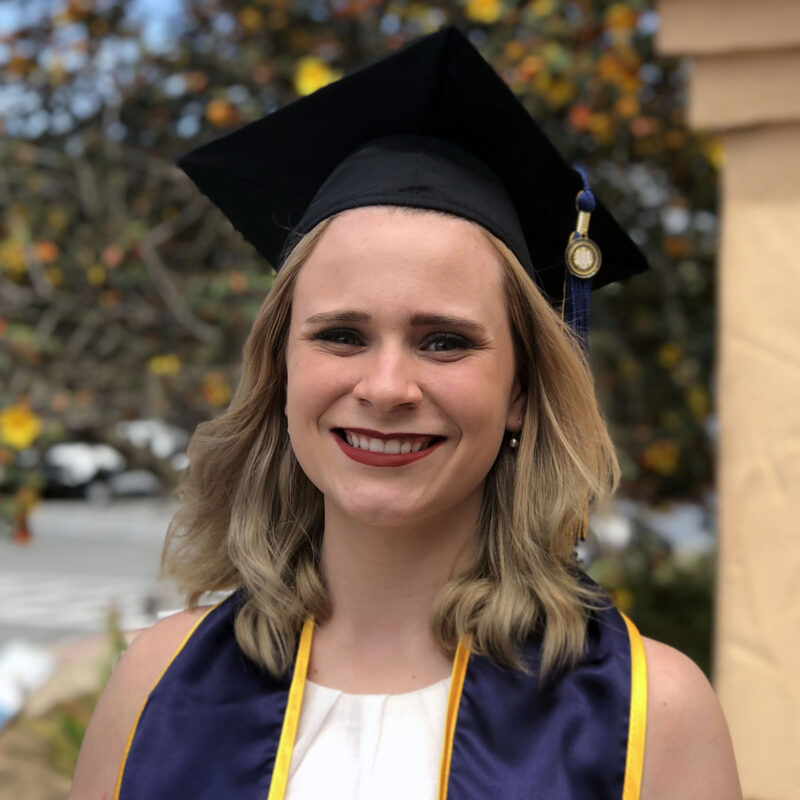 "The Hearst staff inspired me to pursue a career in museums."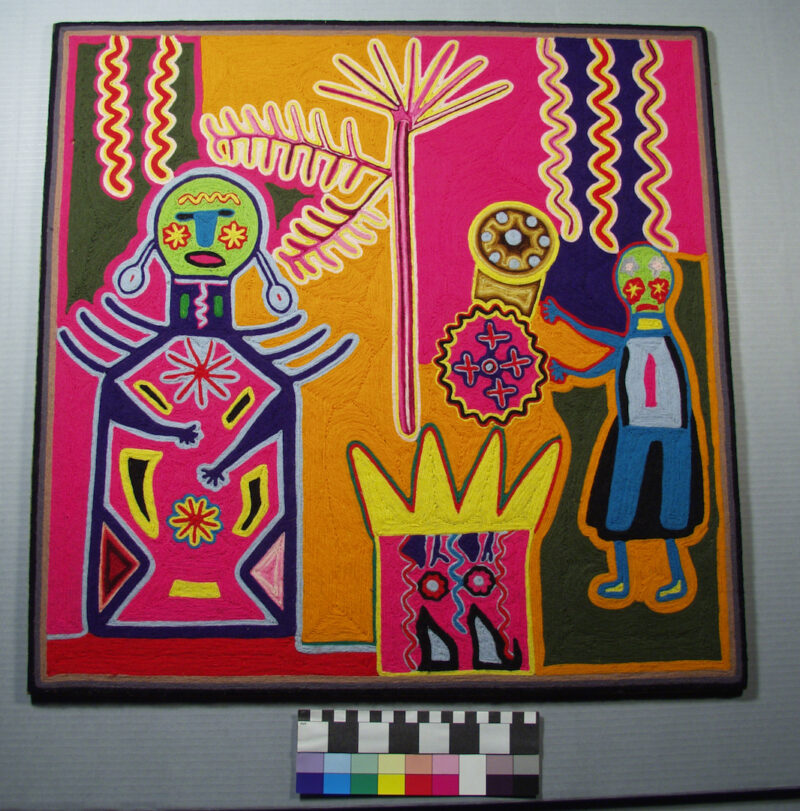 Yarn painting, Wixáritari community (also known as Huichol; Mexico)
3-28635, circa 1969.