An Etruscan incense burner
Working firsthand with ancient Etruscan artifacts broadened Marvin Morris's perspective on the Etruscans within their pan-Mediterranean cultural and historical context.
Marvin worked with the Hearst's extensive collection of Etruscan artifacts in the spring of 2016 through the Undergraduate Research Apprenticeship Program (URAP). He is a member of the Class of 2016 with a major in Classical Civilizations.
"Hearst staff provided me with an introduction to the largest collection of Etruscan artifacts housed anywhere on the west coast. This remarkable collection of artifacts includes Etruscan tomb assemblages numbering in the thousands that have yet to be thoroughly studied. Having worked directly with similar tomb assemblages as part of my Haas Scholars research during the summer of 2015 onsite at the Banditaccia necropolis in modern day Ceveteri (Italy), I hoped to apply some of the skills I had acquired that summer to artifacts within the Hearst's collection. The incense burner referenced here was just one of many purely Etruscan artifacts I was able to engage with both digitally and up close and personal. Through my work as a URAP student I was able to make a small dent in properly cataloguing the Hearst's enormous collection of Etruscan artifacts. I hope that my work inspires other students to pick up where I left off. Berkeley should be proud of the Etruscan collection it preserves within the Hearst Museum. Indeed, the Hearst, for this and so many other reasons, is the gem of UC Berkeley."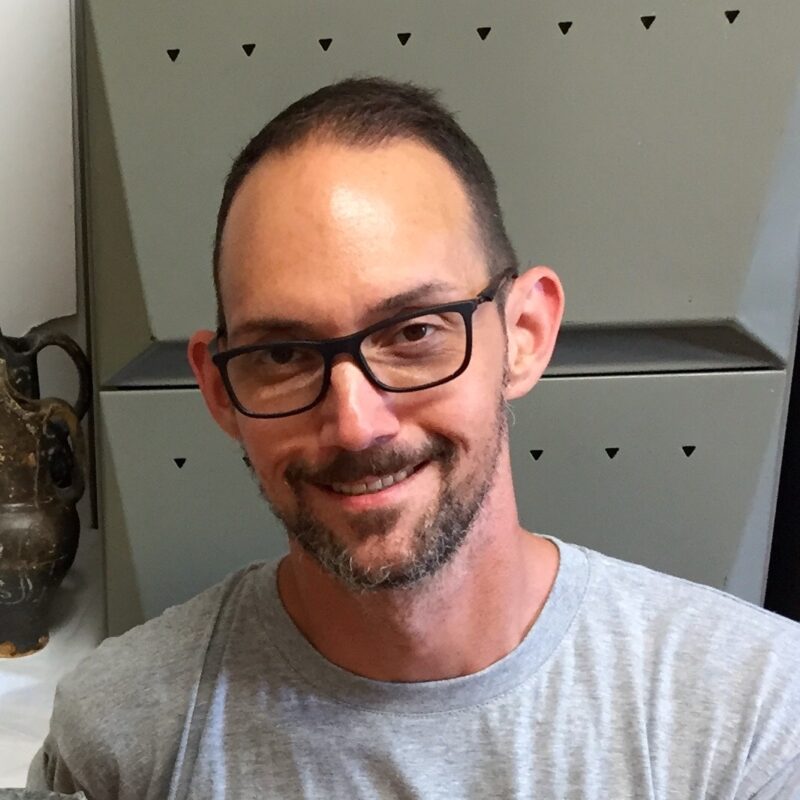 "I hope that my work inspires other students to pick up where I left off."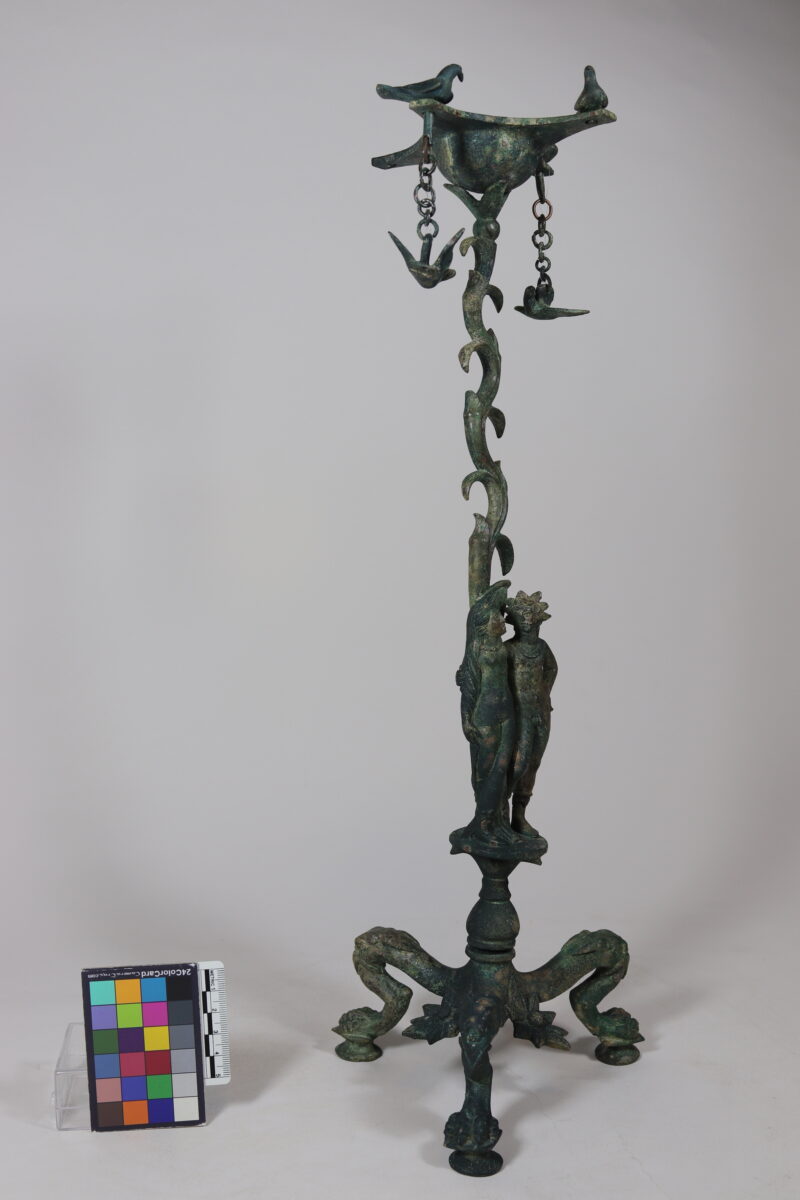 Incense burner, ancient Etruscan (Italy today)
8-3406, circa 350 BCE.