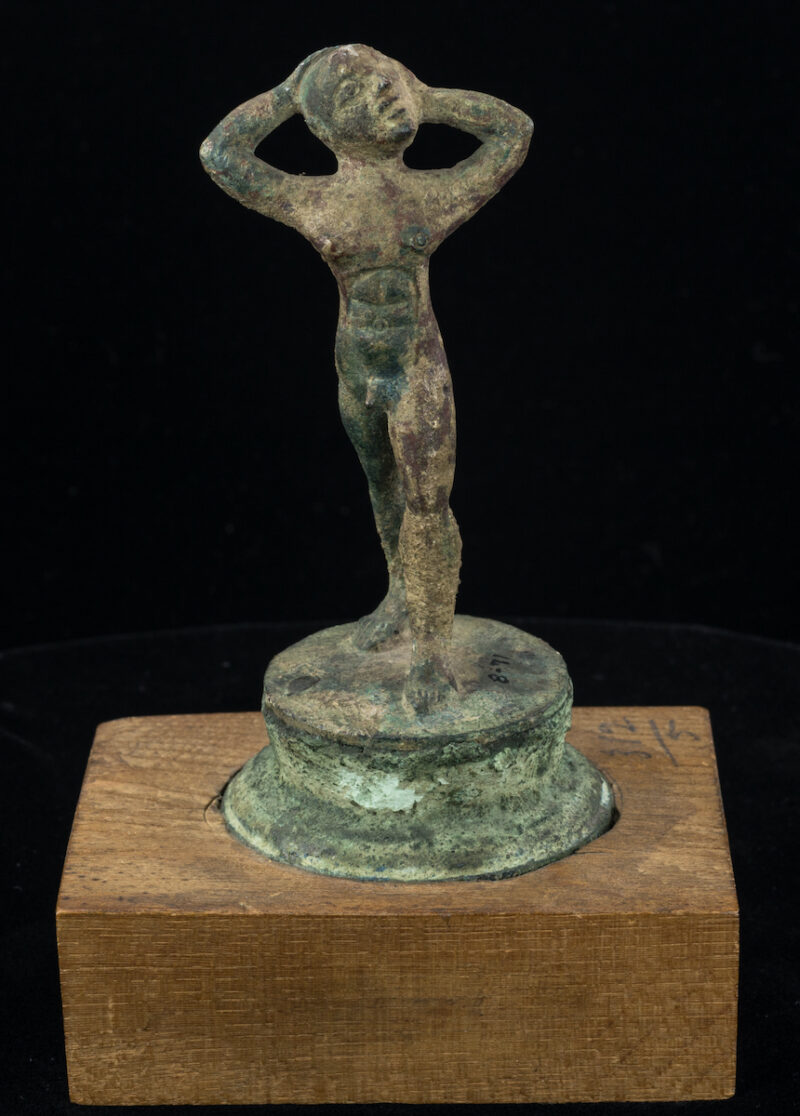 Cista statuette. Florence, Tuscany, Central Italy. 8-71
This bronze statuette of a male athlete reflects the use of bronze votives left at temples and shrines throughout Etruria. Many bronze votives were also decorative, used on lamp stands, aristocratic toiletry boxes and more. The nude youth places his hands on his head while taking a step forward with his left leg – perhaps in the act of performing an acrobatic dance.
-Natalie
Or follow one of the links below to continue.