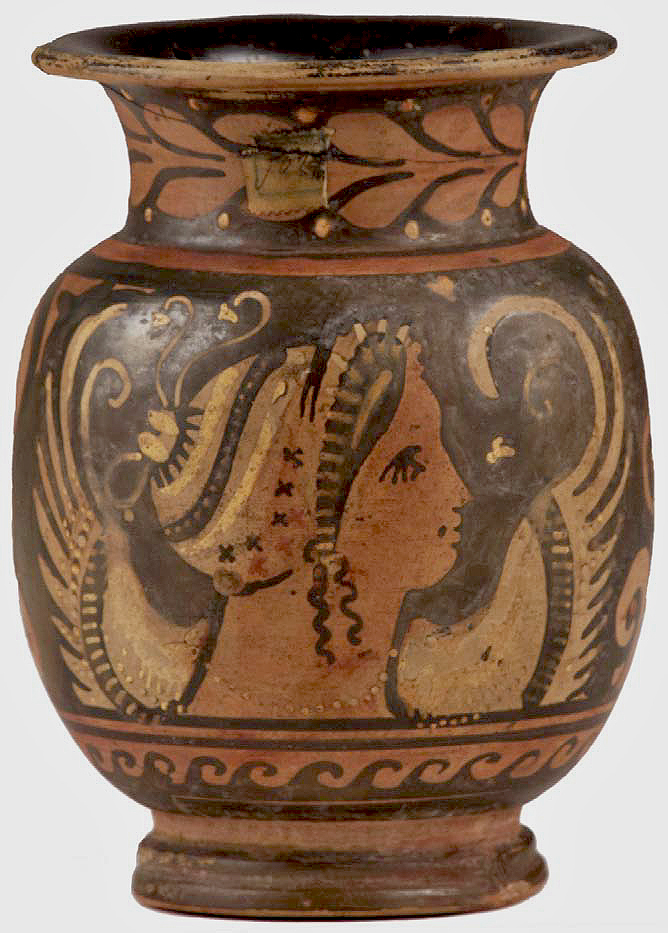 Red figure picher. Etruria, Central Italy. 3rd Century BCE. 8-3813
This is a red-Figure pitcher with a profile view of a female, perhaps the goddess Iris, and a palmette design on the back. The pitcher is decorated with a band of floral motifs at the top and a band with wave designs at the base. Etruscans often adopted and adapted Greek styles and myths, but in a uniquely 'Etruscanized' way. This piece was collected by Alfred Emerson in 1902 and donated to the collection by Phoebe Hearst.
-Iris
Or follow one of the links below to continue.