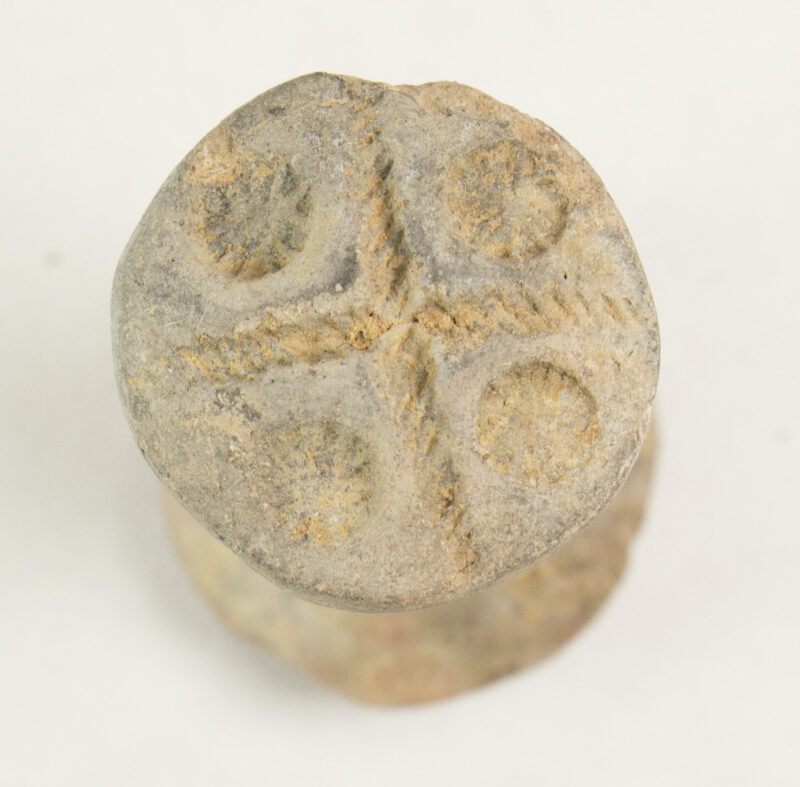 Spool for textile production. Tomb B, Poggio Buco, Tuscany; May 1897. 8-1613
This Etruscan clay spool is one of many housed at the Hearst Museum. It was found in an intact tomb at Poggio Buco (Tomb B) with other spools used for making thread. Textile production was an important part of an Etruscan matron's life, thus it is no surprise that items like spools and loom weights would be found in the burial tomb of a wealthy Etruscan woman. Etruscan women produced all sorts of textiles, including ceremonial garments. They held a sort of "power in purling," a sense of agency from their craft. 
-Olivia
Or follow one of the links below to continue.