Collaborative Weaving Corner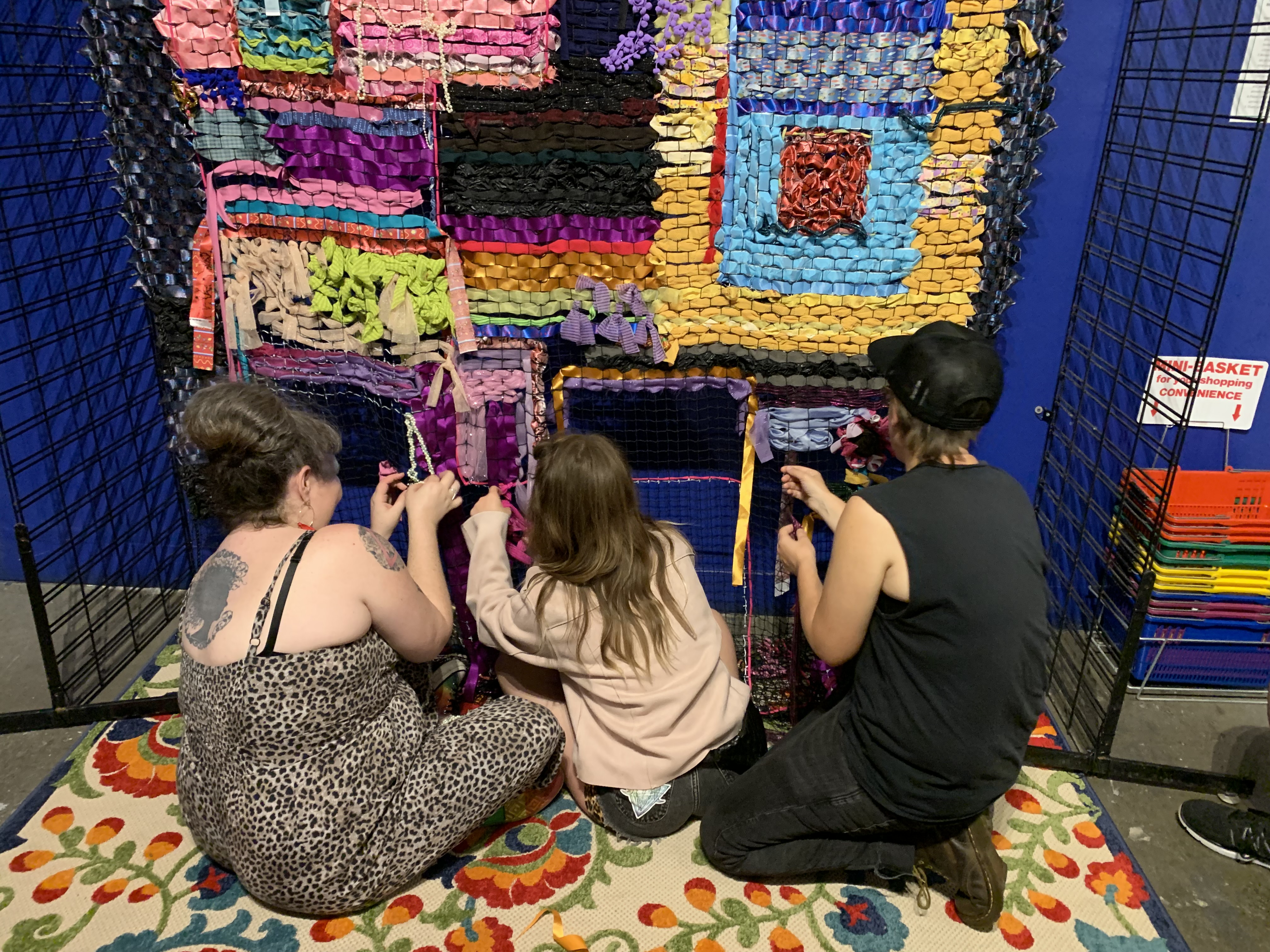 Get your hands on some fabric and join a creative community process.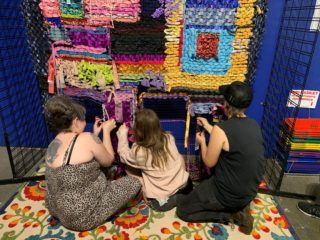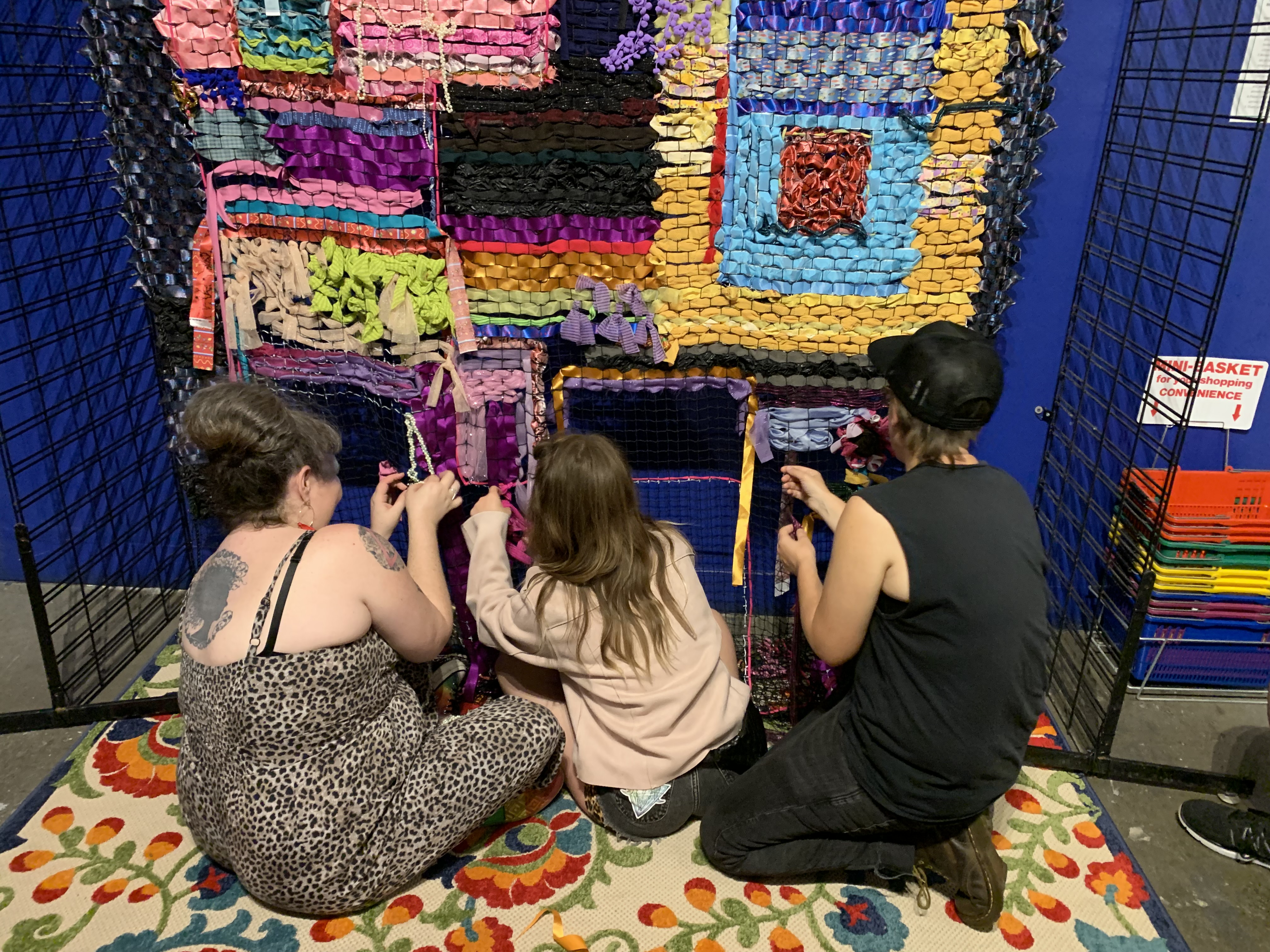 The people who made the objects in the exhibit Cloth That Stretches used many kinds of tools and methods to create a variety of designs and textures. They also used thoughtful planning and often drew upon inspiration from the world around them. We invite you to experience weaving, an important aspect of many objects in this exhibit.
Southern California fiber artists Heather Hoggan, Connie Rohman, and BetZ Ross developed this interactive installation as an approachable way to understand and experience the weaving process. In their words, "We weave together not just bits of fabric, but a shared vision of a cooperative society, where friendships among a diverse population can flourish, achieving a simple, unitary purpose: the creation of a beautiful object."
About the Artists
Heather Hoggan is a visual artist active in the yarn bombing community, who loves the flexibility of fabric, felt and yarn. She curated the Fig Knit-On yarn bombing in Highland Park, Los Angeles, and is Master Gardener of the on-going Forest, For the Trees yarn installation.
Fiber artist Connie Rohman creates fabric collage, fiber wall art, and art quilts. She hand-dyes her fabrics, and uses traditional methods to explore abstract shape, line and color. Connie has won numerous awards for her work, and has exhibited internationally and in museums.
BetZ Ross is the nom de guerre of a well-known Los Angeles painter who has been energized by the looming End of the World to use the womanly arts of weaving and embroidery to mock the current administration, call out the patriarchy, and, as with the present project, promote community healing and unification.