Originally published as "Focus on the Ethnographic Collections: The Mexican Collections of Zelia Nuttall" by Ira Jacknis
Archaeologist and ethnohistorian Zelia Nuttall (1857–1933) is today best-known for her work in finding and reproducing colonial-era Mexican books and maps. During her lifetime, she seems to have known everybody concerned with anthropology and Mexico's past.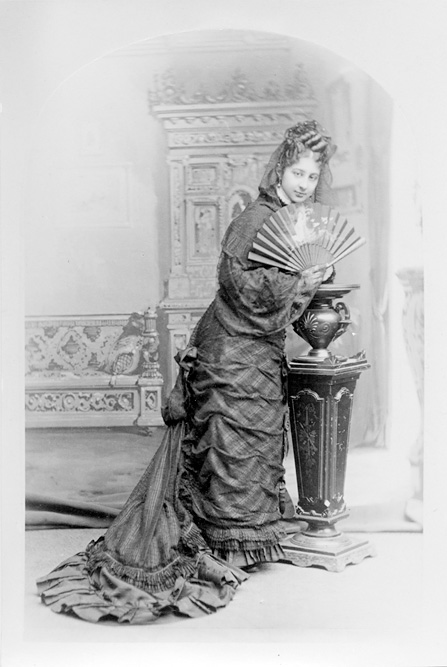 It was Zelia Nuttall, more than anyone else, who was responsible for encouraging her friend Phoebe Hearst to found a museum of anthropology at Berkeley.
Zelia Nuttall grew up in San Francisco, the daughter of a pioneering banker. After a private education in Europe, in 1880 she married French explorer, archaeologist, and linguist Alphonse Louis Pinart. The marriage was not a happy one, and the couple soon separated and divorced. Increasingly, she found her passion in Mexico, the birthplace of her mother. After a lengthy trip there in 1885, she soon began her career with publications on Mexican antiquities.
It was Nuttall, more than anyone else, who was responsible for encouraging her friend Phoebe Hearst to found a museum of anthropology at Berkeley. The pair, who had first met around 1882, reunited at the Chicago World's Fair of 1893. In the years leading up to the founding of the museum in 1901, Nuttall guided Hearst in anthropology, putting her in touch with her own collaborator, Harvard's Frederic Putnam, who became the museum's first director.
In 1902, shortly after moving permanently to Mexico, Zelia Nuttall was commissioned to collect for the new museum, sponsored by patrons Ethel Crocker and Elisabeth Mills Reid. Between 1902 and 1905, she gathered a wide range of ethnographic objects, many expressing her interest in pre-contact customs. The expedition was especially notable for the important textiles she gathered. A woman's huipil tunic, for instance, is the oldest documented weaving from the village of Magdalenas, and one of the earliest surviving textiles from the Maya of Chiapas.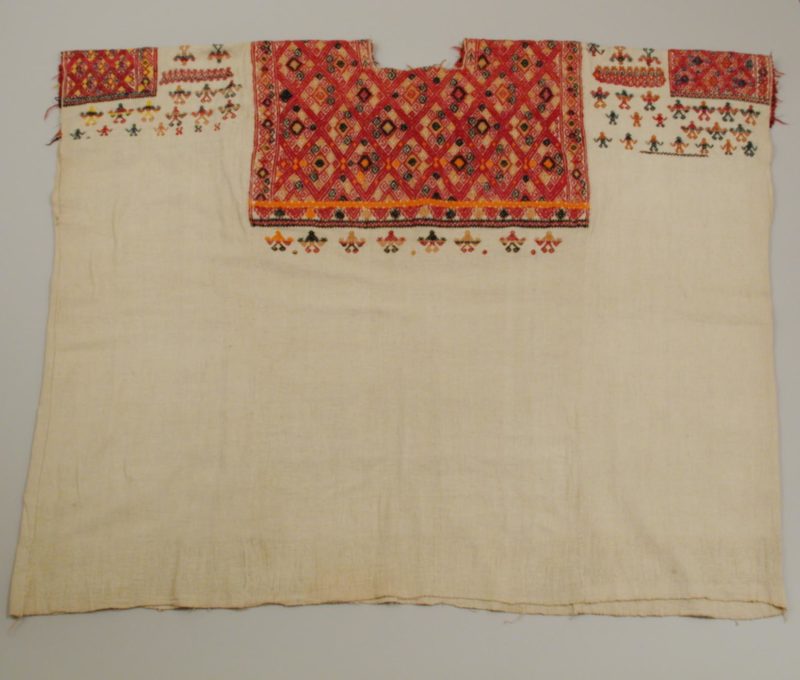 One of her most spectacular finds was a 16th century lienzo (a colonial period pictorial narrative) from Puebla. Not able to purchase it, she commissioned a full-size copy in 1902. The following year, the University of California published The Book of the Life of the Ancient Mexicans, a sumptuous facsimile of an ancient Mexican illustrated book that she had found in a Florentine library.
After the close of the expedition, Nuttall's ties to the museum faded, although she maintained her close personal relationship with its founder. These were renewed in 1915, at San Francisco's Panama Pacific International Exposition, where she displayed and lectured about her collection of 389 Central Mexican spindle whorls. After the fair Phoebe Hearst purchased the collection, simultaneously supplementing the museum's holdings and helping out her friend, whose finances were always precarious.
One of the last but most important of the Nuttall acquisitions, which counts in its own way as part of the "Mexican collections," was a rare, early "signed" basket made by Ventureño Chumash weaver Maria Marta Zaputimeu, which Nuttall found in 1918 in an antique shop in Mexico City. Nuttall intended to donate it as a birthday present for her friend, but Mrs. Hearst died before it could be given.  Nuttall later donated it in her memory, testifying to the long and important friendship between Zelia Nuttall and Phoebe Hearst.