Hearst Museum Advisory Board
The Museum Board advises the director, advocates on behalf of the Museum, and assists with fundraising. Members are drawn from the surrounding Bay Area community, UC Berkeley alumni and current students, campus and civic leaders, and academic professionals. Members serve three-year terms. 

For more information about the Museum Advisory Board, contact pahma-development@berkeley.edu.
Advisory Board Members
Caleb Bushner
Fiona Kirkpatrick
Carole S. Krumland (Class of '67)
Kristin Chun-Chi Lin, Ph.D.
Alfreda Murck
Lee Peterson (Class of '72)
Honorary Board Members
David Gee
Sue Morris
Leslie Airola-Murveit
Laura Young
Ex-officio Members
Kathy Yelick
Rita Lucarelli, Ph.D. Associate Professor of Egyptology
Caroline Jean Fernald, Ph.D., Phoebe A. Hearst Museum Executive Director
BOARD "WHY I SERVE"
Lee Peterson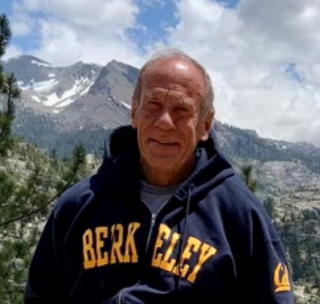 Lee Peterson 
I serve on the Hearst Museum Advisory Board recognizing the Hearst as an important part of the UC Berkeley campus, more relevant than ever in its role of promoting the understanding of the past, present, and evolving worldwide humanity.  
UC Berkeley is a compelling and inviting mecca of diverse people, historic and emerging knowledge, and importantly is a vital center for encouraging the development of wisdom to meet the challenges of our time. I am pleased to be associated with the Hearst as an important University asset as lives across the globe are increasingly interconnected.  
The course work and dynamics of earning a Berkeley Master's Degree in Public Health accelerated my professional and personal journey of a greater appreciation of the rich complexities of our healthcare team members and those we served. After completing decades of hospital and healthcare leadership, I find myself reflecting on the importance of respecting and appreciating all people. Diverse cultures meet at the Hearst!  
I welcome the opportunity to support the Hearst in serving K-12, undergraduate, graduate, and "life-long learners,"  near and far.  I am convinced the impact of those efforts will encourage the development of mindsets of respect for all humanity and foundations of wisdom essential for leaders of tomorrow.
Kristin Chun-Chi Lin, Ph.D.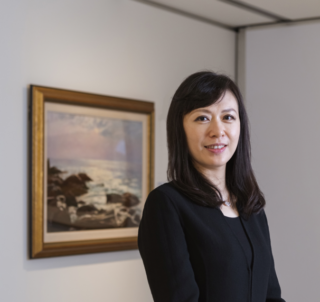 Kristin Chun-Chi Lin, Ph.D
I serve because of the passion inherited from my family toward Taiwan's indigenous culture and art. In 1994, my father, Mr. Safe C.F. Lin, founded the Shung Ye Museum of Formosa Aborigines, which is the first private ethnological museum in Taiwan. In addition to the collection and preservation of Taiwan indigenous cultural relics, we have actively held diverse educational activities (e.g., summer and winter vacation camps, festival events, etc) to promote Taiwan indigenous culture, with the strong intention to increase mutual understanding and respect among different social and cultural groups. Thus, I truly admire the Hearst Museum's dedication to the study of the past and the present to encourage dialogue, understanding, and respect between different ethnic groups and this especially makes me cherish the friendship between Hearst Museum and Shung Ye Museum even more because we share the same mission! Thus, I truly expect myself to help to strengthen the collaborations, exploring infinite future possibilities between two iconic museums.
Alfreda Murck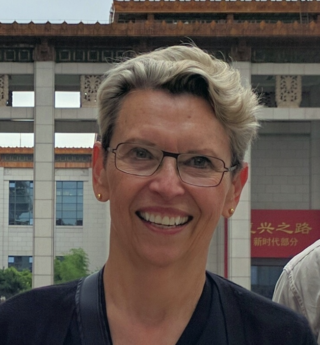 Alfreda Murck
I serve on the Phoebe A. Hearst Museum Board out of admiration for the Museum's contributions to preserving and interpreting disparate cultures.  
UC Santa Barbara was my undergraduate alma mater. Through the University of California's Education Abroad Program, I was fortunate to be selected for a year of study at New Asia College in Hong Kong. The experience changed my life. Enthralled by the Chinese language, I went on to graduate study in the history of Chinese painting and calligraphy at Princeton University. 
As a curator in the Asian Art Department at the Metropolitan Museum of Art, I worked with colleagues to present masterpieces of China's past. When teaching survey courses of Chinese art, I presented the finest examples by acclaimed masters. After my husband and I moved to Asia, my focus shifted. In the flea markets of Beijing, I discovered an array of everyday household items that were charming and revealing of twentieth-century cultural and political currents. Created by anonymous but well-trained craftsmen, these vernacular objects illustrate visual culture in ways that masterpieces cannot. I'm grateful to PAHMA for accepting almost three hundred of these artifacts, and I'm hoping that they will be used in exhibitions and courses.
Feelie Lee, Ph.D.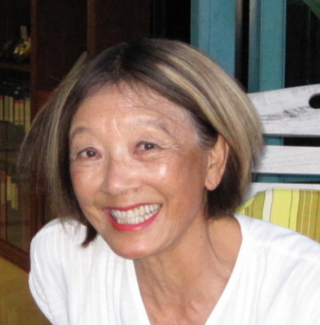 Feelie Lee
I serve to move the Hearst Museum into a more responsive, dynamic entity that serves not only the campus users but also the larger and more diverse public, creating a more accessible and visible institution that shares vital knowledge through its vast collection.  As a more engaged museum, it now walks the path toward restorative justice for native Americans and continues its internal examination as to its future contributions.  If I can facilitate a re-examination of its role on the campus and the community as an advisory board member, I happily serve.
Carole Krumland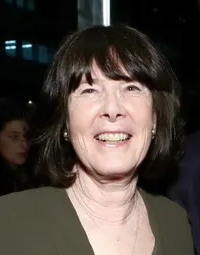 Carole Krumland
I serve on the Phoebe A. Hearst Museum Board because of my interest in anthropology, art, history, and conservation. I have always been thrilled with the Hearst Museum's way of combining all of these into one institution. In addition, I view the objects in the Museum's collections as pieces of art, and it is an honor to be able to sit on this Board with such distinguished individuals.