POSTPONED: March 12th Opening Celebration for Cloth that Stretches
Dear Friends,
Today we received word from Chancellor Carol Christ that the university is taking actions in order to help limit coronavirus (COVID-19) risk on campus. There are no confirmed cases on our campus at this time; however, as local, national, and global public health recommendations shift to include mitigation of transmission, the campus is proactively taking steps that will help to protect the community, such as requesting that most in-person classes be offered online until the end of spring break and that alternatives to in-person gatherings are explored. The museum is being asked to cancel or postpone all events.
Therefore, we are postponing the opening reception that is scheduled for this Thursday, March 12th. Those that purchased tickets through eventbrite will be refunded.  We are disappointed we will be unable to celebrate the opening exhibit and Big Give in person with you! However, we can celebrate together through UC Berkeley's annual online fundraising blitz, this Thursday, March 12th!
This giving celebration invites the global Cal community to demonstrate their collective generosity by supporting Berkeley's students, research, innovation, and dedication to excellence. Gifts made as part of Big Give are amplified through a variety of donation and social media contests with opportunities for departments to win additional prize money.Please visit us here on March 12th to support the museum during Big Give. Visit the Big Give site to keep track of the museum's progress toward our goals and join the entire Cal community in coming together to celebrate Berkeley moments — moments made possible through our collective support.
Please be on the lookout for a new date and invitation for the opening event. For the time being we do anticipate the gallery being open during its regular hours. Please visit our website for updates before your visit. We apologize for the inconvenience and thank you for your understanding.
If you have any questions or concerns please reach out to Jenny at pahma-development@berkeley.edu.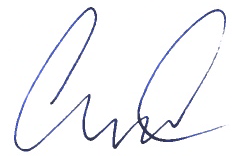 Sincerely,
Caroline Jean Fernald, Ph.D.
Executive Director
Phoebe A. Hearst Museum of Anthropology