Hearst Museum Announces New Institute for Field Research Student Program
From climate change to addiction to migration, twenty-first century anthropology museums can and do provide promising alternative avenues into thinking about humanity's most vexing issues. It is vital that today's museum professionals feel equipped with the right blend of skills and sensibilities to be successful from the very start of their careers.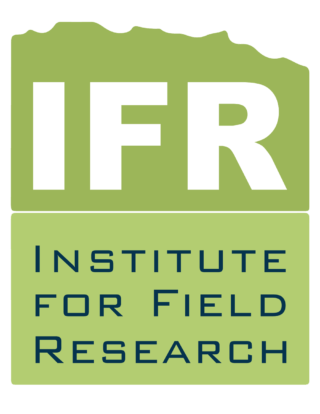 That's why next summer—July 9 through August 3, 2018—the Hearst Museum at UC Berkeley and the Los Angeles-based Institute for Field Research (IFR) will partner to offer a four-week program that explores all aspects of museum work. Workshops, lectures, and experiential project-based opportunities underpin a syllabus that covers topics including collections management, registration, information science, cultural policy, fundraising, exhibit development, and education programming. After gaining the appropriate theoretical grounding, selected students will apply their knowledge and skills to a range of day-to-day museum projects designed to encourage or stretch their nascent professionalism.
Complemented by field trips to other cultural organizations across the San Francisco Bay Area, such as the Magnes Collection of Jewish Art and Life, the De Young, and the University of California Botanical Garden, participants will study on-site how to manage different kinds of museum-based tasks with the guidance of Hearst Museum staff. "Our ultimate goal is to provide students with a hands-on foundation in transferable skills which flow from the sphere of museum studies. Highly interactive in structure, the course will prepare tomorrow's professionals for the next stage of their careers, regardless of whether it falls within a museum's walls," said Hearst Museum Director Benjamin Porter, who serves as the program's director.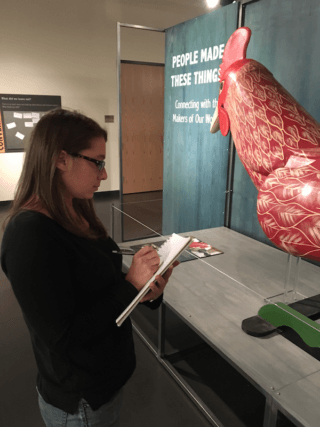 On successful completion of the program, students will: understand the different roles and responsibilities of museum professionals; possess a basic foundation in registration, collection management duties, and museum cultural policy practices; apply their understanding of museum education practices to develop and evaluate programs; and understand the basics of museum organization and leadership.
Attending students will be awarded eight semester credit units (equivalent to 12 quarter credit units) through the IFR's academic partner, Connecticut College, a private, highly ranked liberal arts institution with a deep commitment to undergraduate education. Founding Executive Director of the IFR, Ran Boynter said: "I firmly believe that participants will come away from the program with a powerful appreciation of museum practices across a wide array of Bay Area museums and collections. In pairing so much shared expertise with such a wealth of experience and appetite to do good things, the time is perfect for this Hearst-IFR joint venture."
For more information, including how to apply, please visit IFR's enrollment page here.