Update from the Hearst Museum on COVID-19
Updated March 20th, 2020
Dear Friends,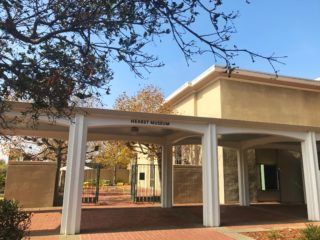 In light of public health recommendations to increase social distancing and reduce the incidence and spread of COVID–19, the Hearst Museum's Gallery will be closed through April 7th, 2020. All events through that date have also been cancelled or postponed and tickets will be refunded. For updated event information, please visit hearstmuseum.berkeley.edu/events and keep an eye on news.berkeley.edu/coronavirus for updates on UC Berkeley campus administration response efforts.
We will be providing regular updates via the Museum website, social media, and e-mail. While the Museum is closed, please feel free to take advantage of our online offerings:
Wishing everyone health and safety during this uncertain time.
All our best,
The Hearst Museum Staff